Gorge du Dadès
Gorge du Dadès is a gorge of the Dadès River and lies between the Atlas Mountains and the Anti-Atlas mountain range, in Morocco.
Berbers built many kasbahs in the vicinity of gorges with defence purposes. The word Kasbah means fortress, usually constructed by a local leader both to protect his land and as an indication of their wealth. These many kasbahs together with the natural beauty of the place have contributed to make it a tourist attraction in recent years.
Road of a thousand Kasbahs as it is often referred to,  is a spectacular drive winding through stunning desert landscapes, villages and palm groves through the Dades Valley between the Atlas Mountains and Anti-Atlas mountain range, in Morocco. Red hues of the stark mountain scenery contrast with the softer green of the fertile valley floor, ringed and protected by mud-brick walls and fortresses.
The gorge starts just north of the town of Boumalne du Dades, a peaceful town, from where a road snakes into the gorge. The road runs from Ouarzazate and stretches 100 miles to the east to Tinghir and the Todhra Gorge.
The Gorge du Dadès lies along the dry but colourful Dades Valley, around 2 hours (around 100km) northeast of Ouarzazate, and cuts northwards into the High Atlas. The Dades River flows through the valley quenching a miraculous, winding path of fruit, walnut, wheat, silver birch and almond trees, set against an extraordinary backdrop of spectacular rock formations, including the Monkey Paws (Monkey Fingers) mountain range.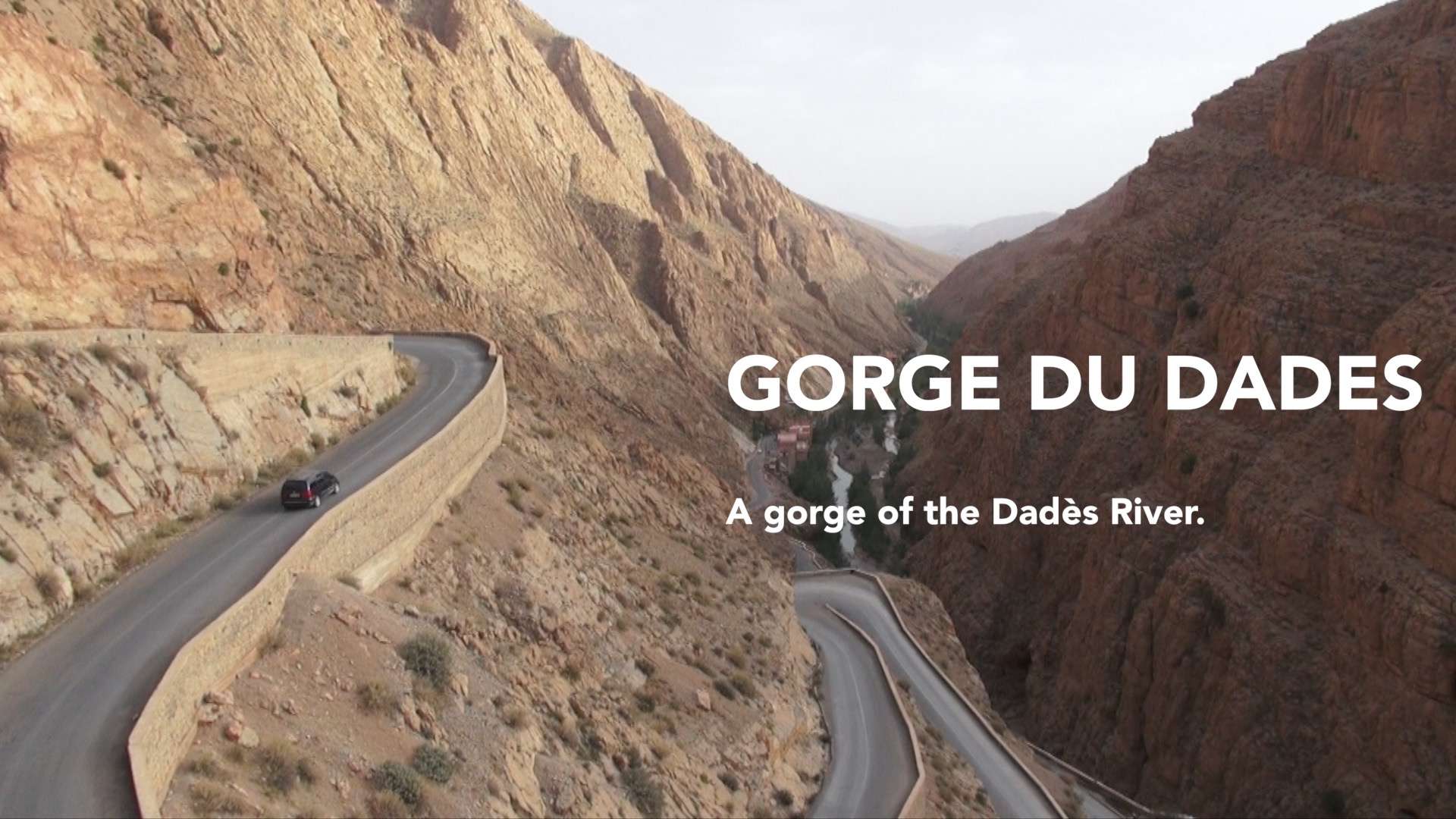 As seen in Road to Desert – Morocco.
---