Possibly the grandest interiors of any public transport system in the world! With over 9 million passengers per day, it is busier than New York City and London combined.
Lit with chandeliers from end to end, lined with marble and decorate reliefs, one can't help but be impressed by its grand and opulent interior, a posh transport underground for the masses.
There are no English signs inside so have your itinerary ready beforehand or learn to read Cyrillic, use a Russian-English plan while you moving inside a Metro train (an English only plan are of no help). It's important to know that colours in the underground's signs don't necessarily correspond to the ones on the maps, it's less confusing to refer to the numbers, e.g. line 3 is line 3 whatever colour is on the sign.
The Moscow Metro is relatively cheap, a single trip costs just 26 RUB (as of 2012). Tickets are sold at manned booths within the stations or ticket vending machines. Buy a multi-trip card for 5, 10, 20 or 60 trips (10 at 200 RUB) which are valid for 45 days.
The most interesting stations in terms of decor are Komsomolskaya and Novoslobodskaya on the ring line, Kropotkinskaya on the red line, and Mayakovskaya on the green line. The last one is also one of the deepest; this allowed it to be used as a makeshift assembly hall for a Party meeting marking the anniversary of the Revolution during the Nazi bombardments in the winter of 1941.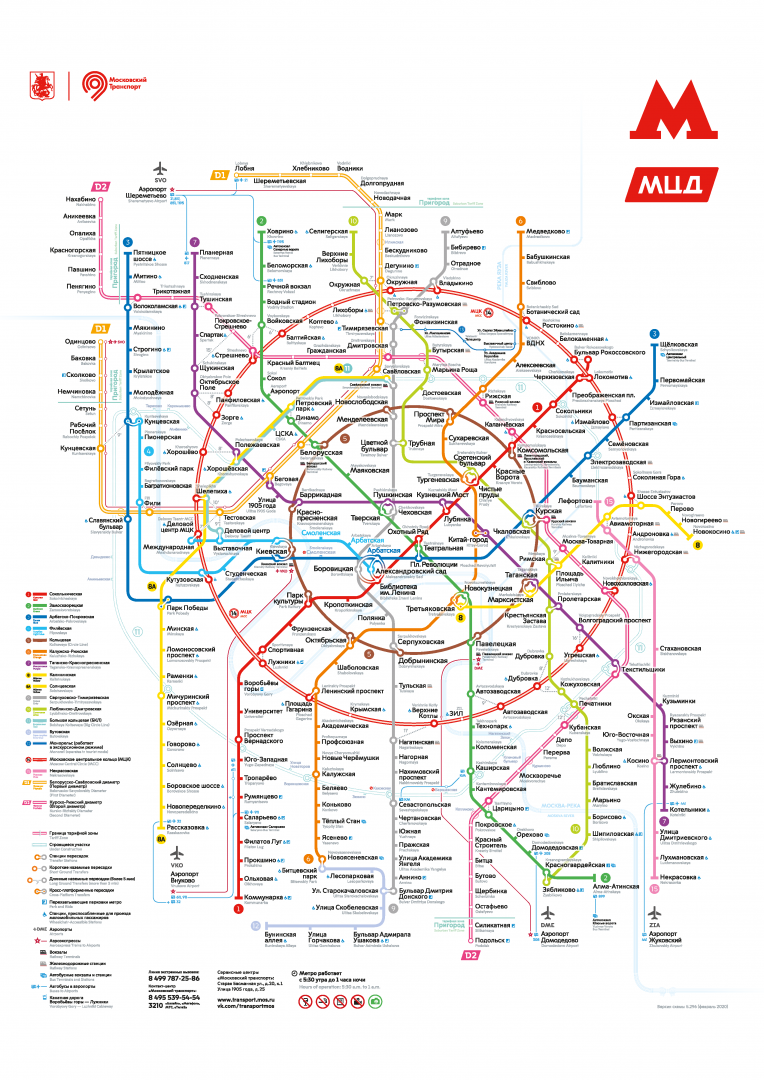 I must admit I was intimidated to enter, the number of people moving along quickly, the lack of signs recognizable due to different characters on signs (not English, or Latin alphabet), but somehow I managed, slowly. Inside there is a high presence of security, but in crowded places like this it is best to keep an eye on things, but the interiors which will most likely distract you from looking where you are going.
---